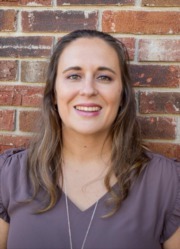 Are you looking for a dedicated professional who can guide you through the intricate world of real estate? Look no further! I am here to serve as your trusted realtor, helping you navigate the exciting journey of buying or selling your home with confidence.
My commitment to my clients is unwavering.  I will take the time to listen attentively, understanding your unique preferences, priorities, and aspirations. Whether you're a first-time buyer searching for the perfect starter home, a growing family in need of more space, or an investor seeking lucrative opportunities, I will tailor my services to meet your specific requirements.
My dedication extends beyond simply facilitating transactions. I believe in building lasting relationships based on trust, transparency, and integrity. As your realtor, I am your advocate, working tirelessly to protect your interests and provide guidance every step of the way. My clients appreciate my open and honest communication style, as I ensure that they are well-informed throughout the entire process.
One of my greatest strengths lies in my ability to streamline the often complex real estate procedures. I utilizes cutting-edge technology and innovative marketing strategies to ensure maximum exposure for sellers, attracting qualified buyers quickly. For buyers, my keen eye for detail allows me to identify hidden gems and present them as valuable opportunities, saving you time and effort.
As a seasoned professional, I has cultivated a vast network of industry contacts, including lenders, inspectors, and contractors. I leverage these relationships to provide my clients with a seamless experience, offering access to trusted experts who can assist with any aspect of the real estate transaction.
When you choose me as your realtor, you can rest assured that you have a committed partner by your side. My expertise, professionalism, and unwavering dedication to my clients set me apart in the real estate industry. Experience the difference today and let me guide you towards achieving your real estate dreams. Contact me now to schedule a consultation and embark on an extraordinary real estate journey together.