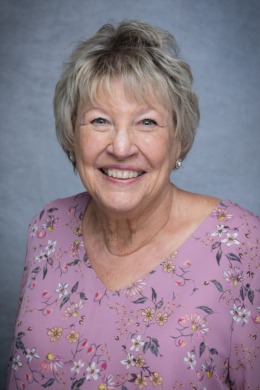 Testimonials
Shelley showed us beautiful areas of Tennessee as we are planning to move here soon from another state.

She is a kind, caring person who understood exactly what my husband and I want in a home. Thanks to her spending days as well as numerous phone calls, we now know what areas of Tennessee we want to live in. Shelley goes above and beyond to help find the perfect home for her clients. We are so fortunate to have her help us in finding ours.
Char
Shelley has been a joy to work with.

She is very responsive and concerned with meeting all of my family's needs as far as searching for the perfect home. She has been nothing but patient and understanding as we work through challenges together! I have loved working with her and am thankful to have found such an amazing person to help us through our home searching journey.
Juliet
When my realtor in California asked how she could help me decide when to sell my wonderful, longtime CA condo overlooking the Pacific, and move to Knoxville, TN as planned, I said, "connect me with a realtor there who could help me find a wonderful rental, either apt or condo".

She immediately connected me with Shelley Worman, a Realtor, with United Realty Solutions. Finding a new home is daunting, but after one cross-country phone conversation, Shelley accurately assessed my particular interest in finding a long-standing Knoxville neighborhood and place with character, not simply a complex, as well as my design preferences. Before my anticipated trip to Knoxville to meet with her, she reviewed possibilities I had found online, gave me advance feedback, and in turn, recommended very specific neighborhoods which matched my interests. When I unexpectedly found a condo in the exact neighborhood which she had so highly recommended, Shelley met with the owner's rep on my behalf before my trip to Knoxville to tour the hoped-for condo and site and called me with her highest recommendation. The place would soon be mine! During my subsequent visit to Knoxville to meet with the condo agent and do my walkthrough, Shelley was there as well. There were no surprises due to her knowledge of Knoxville, the desired neighborhood, Knoxville, and conscientious advance walkthrough of the condo. Without her input and support, I would have been quite adrift in this process, wasting time, energy and money. I can't wait to move into my new home and neighborhood. Shelley is a wonderful, knowledgeable professional who would be an asset to anyone buying or selling property!
CJ
I don't really know where to begin.

Started our journey with Shelley pretty close to a year ago. Shelley was the only agent I found that stayed in contact with us, actively - not just one of those agents that send automated listings. She is a very tenacious person and will work tirelessly for you to get you what you want. She is up to date with technology, unlike me, and just makes things so easy for you. She is incredibly thorough and leaves no stone unturned. I am very glad to have met her and you will not be disappointed in the service sheprovides.
D C-V
Shelley Worman has been absolutely awesome in my search for properties.

She is very knowledgeable, attentive to my needs and to details. Communication with Shelley has beenwonderful. She's very professional and very personable. It has been my pleasure to work with her. I highlyrecommend her for your real estate needs.
Tammy
More Testimonials