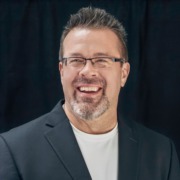 Why Todd works in Real Estate:
From humble beginnings in my own personal real estate world, I had significant success improving my quality of life by making good real estate choices in the first 25 years of my working life. Because of these positive experiences, I decided 10 years ago to help people do the same, whether it's first time homebuyers to empty-nesters, and investors as well!
How Todd wins:
After earning his license in January 2011 at the bottom of the real estate market crash, Todd has experienced everything from foreclosure and short sale properties to representing sellers and buyers well into the Tennessee real estate boom where his clients home values have risen dramatically. This experience has given him a unique perspective and honed his negotiating and contract writing skills in such a way he produces wins for both his sellers as well as his buyers. A stickler for details, Todd is professional and intentional about his relationship with his clients. Todd has been a multi million dollar real estate producer in total sales volume eight out of the 10 years he has been a realtor.
Personally:
Todd's pride and joy are his daughters, Alysson and Paige, both graduates of the University of Tennessee in Knoxville. Todd graduated from Louisiana Tech University with a degree in management and signed a contract with the San Diego Chargers as wide receiver in 1985.