**Buyer's Representation is normally paid for by the seller according to their listing agreement: Always use a buyer's agent you trust to represent you! We hope you will allow us the privilege to serve your needs!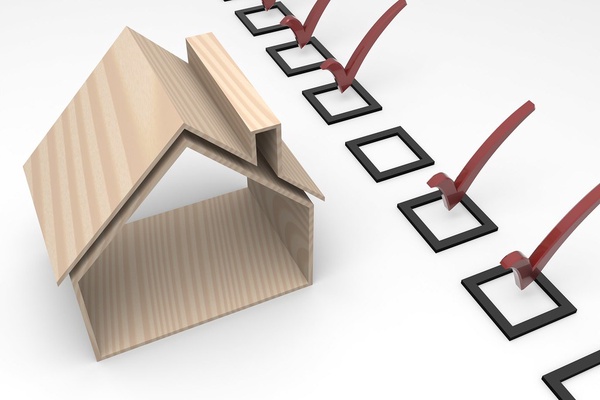 Buying a Home in East Tennessee
Finding and purchasing a home that will meet your needs is a significant and often stressful time. Our goal is to make this transition as smooth as possible. We are experts in this area, and once we learn what it is that you're looking for, finding your dream home can be a straightforward process.
Before you start looking for a home you should ask yourself a few questions:
Where do you want to live? Are there particular neighborhoods or communities that you like?
What kind of house would you like (need)? Are you looking for a particular style, single story, split foyer? How many bedrooms and bathrooms do you want?
Is a home office a necessity? Do you need a bonus room or flex-room?
Do you entertain often? Is a home suitable for entertaining something you're looking for?
Do you want a yard, pool, gated or guard gated community?
Have you determined your price range or consulted a lender to determine the best price range?
Searching for your dream home can be a time-consuming experience. Working with our professional team will make the process much more efficient! Below is an overview of the steps involved to completing your transaction.
Agency Agreement
The Tennessee Association of Realtors recognizes the Exclusive Buyer Representation Agreement as the official document to record the relationship between us, as your designated real estate agents (acting on behalf of our brokerage firm, Southern Charm Homes) and you as our client.
Our Promises to You (As your Exclusive Designated Agents for the Buyer)
Obey all lawful instructions provided by client within scope of agreement
Be loyal to your interests
Will receive all offers/counter offers and will promptly present them to you
Will answer any questions you may have within the scope of the agreement
Advise you as to what forms, procedures and steps are needed for a successful closing of your transaction
Create searches for you, with your criteria, with results sent to you on a daily basis
Set up ALL showings for homes of interest to you that are available to purchase (including for sale by owner, if interested)
Be available to you by phone, text or email
What You Can Do to Help
Let us know ASAP of any changes to your ability to purchase a home
Get Prequalified or Preapproved with a lender(See Below)
Avoid contacting listing agents and Owners selling without agents directly, but rather allow us to schedule all showings for you
Need a mortgage?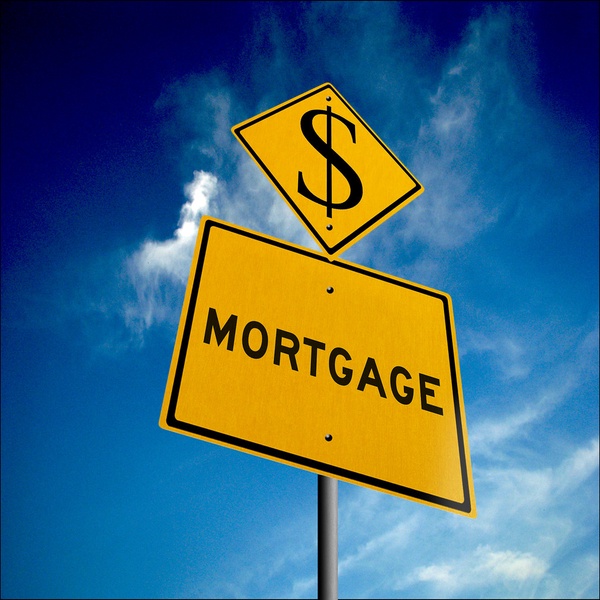 Most homebuyers need to finance at least part of their home purchase. Factors that will affect your purchasing power include:
Your Income
Your Credit Rating
Other Monthly Expenses
Amount of your Down Payment
Available Interest Rates
If you will be obtaining a mortgage, you will need to contact a lender and get prequalified for a mortgage. This can be a simple quick phone call requiring minimal documentation, or can be more involved. They may ask you for basic credit information which allows them to research your credit history. Once this task is completed, they will provide us with a prequalification letter so that we can begin your house search. This step is critical in this hot market and we have seen it time and time again be the difference maker when submitting an offer!
Only your lender can determine your ability to purchase a home. They will consider your credit score, your debt-to-income ratio, your monthly expenses, and all incomes. Be sure that you add property taxes, homeowner's insurance, and homeowner's association fees to the monthly mortgage payment when you calculate your actual monthly house payment.
Types of Home Sales
New Construction
These are homes being sold by construction companies or builders. They have never been occupied and are often staged for optimal appearance. They are typically open daily and may have a salesperson on site to show them to you. Be sure and tell the salesperson you are already represented by a licensed Realtor if you have chosen one for respresentation. Like any transaction, there are lots of moving parts to a new construction sale. Often a floorplan you like can be built on another preferable lot or in another subdivision depending on timeline. Should you find one you are interested in, contact us immediately and we can make sure you achieve the aspects that are important to you.
For-Sale-By-Owner (FSBO)
These are homes being sold by the person who owns them. Buyers should be extra cautious with this type of home purchase to make sure all paperwork and title work is done correctly. You will find them listed on Zillow, Realtor.com or perhaps via a sign in the yard. To protect your bargaining power, among other reasons, all contact with the seller should be conducted by your Realtor so that we may best represent you.
Bank Owned Homes
These are homes owned by a bank. The process to close is often much longer than a normal closing and can be as long as six months or more. When we put an offer on this type of home, we may not receive an answer within a week's time. They may be significantly priced under market value, but often need cosmetic and/or structural work. Some loans restrict lending for repairs which may mean you will need either a large down payment, or the ability to pay all cash for the home. They can look like a bargain, but you may need to factor in the cost of repairs and how that affects the immediate livability, as well as how it affects future resale.
HUD Homes/Foreclosures
These are homes that have gone into foreclosure and are owned by the Federal Government through the Department of Housing and Urban Development. They usually hit the market at just UNDER market value, and often need cosmetic and/or structural repairs. Normally no repairs are offered, but sometimes they provide repairs financing for a buyer. These are purchased through a "bidding" system not generally available to the public. Our company does have access, so we can handle this type of transaction for you.
It is customary to have a HUD home on the market and it only be available for viewing for 7-10 days. A "bid" can only be placed during this viewing period, but NO bids will be selected until the bid deadline date. Getting a response on a HUD home offer can take anywhere from 7-14 days, depending upon when the bid was placed. It is important to note that HUD homes can often go above asking price. There are lots of rules regarding these types of transactions.
Short Sales
Similar to a foreclosure, when a seller is attempting to sell their property for LESS than they owe on it, they are selling it "short" of what is due to their lender. The seller has worked out an agreement with their lender to price it under market value for a quick sale.
The seller may accept an offer, but they do not have final say on whether your offer is accepted. Because the seller's bank will be selling at a loss, they are the actual "approvers" for any short-sale offers. This can take anywhere from 30-90 days, JUST to get an answer. Closing on a short sale property can take anywhere from 3 months to a year. Be prepared to WAIT!!
The key to any type of sale is to understand that if you are getting a mortgage to buy a home, the type of mortgage loan product you are using is the biggest factor for determining the type of home you can purchase.
What do I take to my lender?
Once you review this package, it's time to speak to a qualified lender. A professional lender will not only be able to give you information on the best rates and terms available in the current market, but he or she can also explain to you what options are available to you because of your unique financial situation.
Your lending institution will need a complete profile of your financial situation. In addition to your income, your existing assets and debts will be used to determine how much money you can borrow. They may advise you to adjust your debts to qualify you for better rates or better loan types.
Provide our contact information to your lender. They will need to send us your pre-qualification or pre-approval letter, so that we can submit it with any offer you make.
Some actions you make will negatively affect your credit score and could affect your home purchasing power. You should avoid making major purchases or changing your job if you're seriously considering buying a home in the next 12 months.
Items they may need:
Social Security Number
W2 Forms for the past two years
Pay Stubs (most recent months)
Employment History Summary
Bank statements for checking and savings accounts (past 3 months)
Child Support Payments
Identification
Making an Offer
When we have found THE home you want, it's time to make an offer. As your designated buyer's agents, we will work with you to determine what contingencies you will need in your contract. We will also help you determine a fair asking price and draw up the contract to present to the seller. This contract will set the terms of the sale between the offer date and closing date—when you receive your keys and take ownership of your new home.
When considering your offer, remember you will have out-of-pocket costs before closing.
Usually Required:
Earnest or Trust Money – Often $1000-$2500 due within 3-10 days but this varies per your contract. This money is applied toward your closing costs at settlement. (Check payable to your title company.) This is usually refundable if items of concern are found during a home inspection or your financing is denied and you choose to terminate the contract.
Appraisal Fee $400 to $600. Paid to your lender.
Optional:
Home Inspection - $400 to $700 (depending on scope)
Property Survey - $350 to $1000 (depending on scope)
Other Possible Inspections:
Pest/Termite: $50 to $100 (Based upon Location)
Structural Engineering Assessment $400 and up
Water/Well Price Varies
Radon Testing $75 to $150
Together we will construct the offer, but you should review your offer carefully to make sure it states your terms exactly. Once the offer is accepted and signed by a seller, it becomes a legally binding agreement, so make sure you are prepared to move forward with your purchase.
As part of the offer, you will need to offer a commitment of funds, called earnest/trust money, as a deposit towards the purchase. We will need a commitment from you of when the title company can receive these funds. Normally, it is within 3-10 days of your offer. These funds will be deposited in an escrow account and held for you until closing, when it will be credited toward your closing costs. In the event that you choose to use a contingency to terminate the contract(Structural issue found during inspection for example) you will normally get these funds returned to you if you have an inspection contingency.
Earnest Money or Trust Money is a good-faith deposit, which will be credited toward your closing costs. The amount of the earnest money can vary with what you are comfortable with. Discuss with your lender if you will have any problems provinding a check. All funds related to a house purchase must be traceable according to U.S. banking laws. Checking accounts make this trace easier for the mortgage companies.
After you've made your offer, the Seller's options are:
Accept your offer
Reject your offer
Execute a counter-offer
As a buyer, you will be in a better negotiating position if your offer is not loaded with other contingencies, i.e., seller paid closing costs, personal items in the home, contingent on the sale of your current home etc.
Typical counter-offers include modifications to:
Purchase price
Closing date
Possession date
Inclusions (may pay some of your closing costs or refuse to pay any)
When you make an offer on a house, it is a negotiation and may take several counter-offers to conclude. You may have to compete with other interested buyers in certain market conditions. This will require your offer to be the best you can offer from the very first to beat your competition. Personal items in the home normally cannot be included in the purchase and sales agreement unless you are paying cash.
Once an agreement is reached on all issues, and all parties have signed the offer, you are both under a legally binding contract. This means you cannot exit the contract without using either the inspection contingency, appraisal contingency, financing contingency, or any other contingency written into the contract. To exit the contract and have your earnest money released back to you, you must follow the terms of the contract. This is often possible due to the contingency terms in place so please have an open dialogue so that we can protect your interests and make sure you receive your earnest money back if at all possible.
Closing Costs
What are the closing costs? These are calculated by the lender and title company and will be provided to you when applying for your mortgage. These include:
Title Insurance
Document Fees
Processing Fees
Property Taxes
Homeowners Insurance
HOA Fees
Getting to the Finish Line
Your offer has been accepted! Now the real work begins!
Home Inspections (Optional but Highly Suggested when Possible)
An inspection contingency may be included in your contract. This allows for an objective, independent, and comprehensive analysis of the physical condition of your potential new home, conducted by a qualified professional. If you do not know a professional inspector, we can provide referrals from our prior customers.
A professional inspector will inspect the structure, construction, and mechanical systems of the house. I recommend that you are present for each of your inspections (If possible, perhaps at the end) so your inspector can review any concerns with you. Your home inspector will provide a written report of the inspection with a section highlighting repairs he considers most important. Items you may consider inspecting:
Items to Consider Professionally Inspecting

Electrical systems

Ventilation systems

Foundation

Floors

Plumbing

HVAC system

Doors

Roof

Septic Systems

Water Source & Quality

Windows

Radon Gas

Water Heater

Mold/fungus

Ceilings

Asbestos

Insulation

Pests

Walls

Lead Paint
Depending upon the results of the inspection, you will have the opportunity to:
Cancel the written offer if major problems are discovered
Renegotiate the purchases price or other terms to account for necessary repairs
Negotiate repairs to be made by the seller
Property Survey (Normally Optional)
Most lenders do not require a property survey be completed, but you may want one if you plan on installing fencing or wish to verify the boundaries of the property. On rare occasions one may be required to determine property line locations if problems are discovered on prior surveys during title work research by the title company..
A surveyor can determine:
Whether the house is within the property borders
Whether there are any encroachments on the property by neighbors
The extent to which any easements on the property may affect legal title.
Property Appraisal (Often Required by Lender and Ordered by Your Lender)
An appraisal is an estimate of the value of a property and can only be made by a qualified professional. A standard appraisal is not an inspection and does not typically cover condition of the home. The appraisal of your prospective home is as important as your credit history is to your mortgage. After all, the property and its value will be the collateral for the loan.
The appraisal is ordered through your mortgage lender after acceptance of the contract. It must be ordered and paid for during the timeline stated in the contract. Although the primary goal of the appraisal is to justify the mortgage company's investment, it also protects you from overpaying for your home.
If the appraisal falls short of the amount you wish to borrow, you may be refused a mortgage or offered a smaller amount on the mortgage. It may also be an opportunity for us to negotiate the price down on the home. It may be a contingency option in the original contract offer and if a reduced price cannot be reached you may terminate the contract with return of your earnest money.
Homeowners Insurance (Required by Lender)
You will be required to order homeowner's insurance coverage for your new home within 14 days after your offer is accepted. Although you won't be charged for it until closing day, you will be required to provide proof that you have ordered it. Discuss this process with your lender.
You may want to contact your current auto insurance company to see if they can offer this coverage at a multiple policy discount for you or we do have several great recommendations for this as well.
Title Examination and the Title Company
Simply defined, "title is the right to own, possess, use, control and dispose of property." When you buy a home, you are buying the seller's title to the home. A deed is the written legal evidence that the seller has conveyed his or her ownership rights to you.
Before closing day, when the actual transfer of ownership occurs, an attorney or title specialist conducts a title examination at the county records department. Your title company may be selected by you on your original offer and is shown on your copy of the contract. The title company also functions as the "cashier" of the transaction. You will write your check to them and they will pay the lenders, agents, pest control companies, pay off previous leins against the property, etc.
The purpose of the title examination is to discover any problems that might prevent you from getting clear title to the home. This includes problems like liens on the property or legal transfer issues. Normally title problems can be cleared up before settlement. Rarely, severe title problems can delay settlement, or even cause you to consider voiding your contract with the seller. Your title company will keep you informed should any problems arise.
Title Insurance
Title insurance is the best way to protect you against title defects that have occurred in the past, which may not appear until after you've taken ownership of the property. An attorney conducts an official investigation of the title in the public property records. The resulting report gives a description of the property, along with any title defects, liens, or encumbrances discovered during the title search.
You pay a one-time fee for the insurance, which provides protection against claims to the property. This would include situations like a long-lost heir making a claim to your property long after you have moved in. If you are getting a loan on the property, you will be required to purchase lender title insurance and can purchase an additional owners policy for a nominal fee(often as low as $50-200 dollars). This policy protects you against title defects for as long as you own your home. Without title insurance, should severe title problems be discovered later, you would be liable for the costs associated with correcting the problems. If they could not be corrected, you could be forced to surrender your house.
Final Closing Steps
Have your utilities set to start on the day of closing. At least a week before closing, contact your utility companies to ensure there is no disruption in service. They may require a copy of your contract to prove ownership. When possible don't delay this step until the day of closing. If the utility company makes a special trip to your new home, they may charge you additional fees.
Receive a copy of the final documents from your lender. Review and acknowledgment of the settlement statement must take place three days before closing. These documents will contain a detailed description of all costs associated with the transaction, including the exact dollar amount you will need to bring to closing, what types of checks are allowed for payment (typically a Cashier's Check from your bank) and to whom the check should be made payable(typically the title company). On closing day, you must bring with you a valid driver's license or other form of identification acceptable to the title company.
Conduct a final walk-through of the property prior to closing. Your agent will arrange this through the seller, but it is generally a day or a few hours before closing. This will give you one last opportunity to verify that the condition of the house is the same as it was at the time of your original contract offer. Additionally, you will be able to ensure that any repairs agreed to by the seller, have been completed. Once satisfied, you will sign documents that you are accepting the property in its current "as is" condition.
Closing Day!
All the preparations are complete, and you are headed to the Closing Table! The Closing is the legal transfer of ownership of the home from seller to buyer. It is a meeting that most parties involved in the transaction will attend. Closing procedures are usually held at the title company's office but can occasionally be accomodated elsewhere. Your closing officer (title company representative) will coordinate the signing of documents and the collection and disbursement of funds.
Congratulations Home Owner!
To Get in Touch with an Agent Submit this Info!